As many revellers nursed throbbing foreheads and bleary eyes the morning after Halloween, Victoria's Secret Angels were fresh-faced and back to work.
Alessandra Ambrosio, Josephine Skriver, Lily Aldrige, Adriana Lima and Elsa Hosk were photographed Tuesday outside the brand's fitting session in New York City.
Ambrosio looked particularly exquisite in a coin grey For Love And Lemons jumper dress cut high enough to showcase her vertiginous legs.
Butterfly sunglasses from Linda Farrow were perched on her face, and she'd slipped into a pair of lace-up thigh-high fossil grey Le Sila stiletto boots.
Her double-breasted velvet Ralph Lauren coat featured a silver floral pattern swirling across a zaffre field.
The 35-year-old let her brown hair flow free, mostly concealing the drop earrings she'd popped on for her day of work.
Skriver bared her enviably flat midriff in a turtlenecked full-sleeve crop top that interspersed slender white stripes with wider black ones.
A pair of loose slacks were pewter grey in front and, at the back, featured purple pinstripes against white.
The 23-year-old, who's only been a Victoria's Secret Angel since this February, accessorised with a black leather purse that dangled on a pink chain.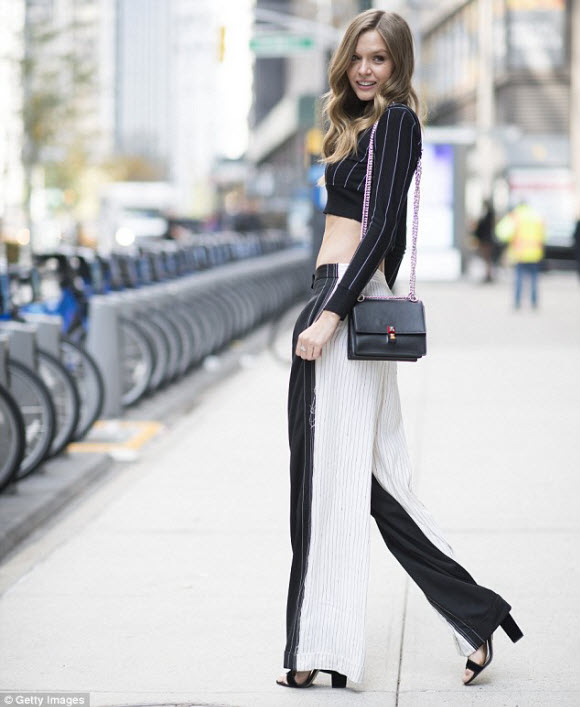 Meanwhile, Aldridge had opted for a Louis Vuitton pallas chain monogram purse, striding across the pavement in torn cutoff jeans with small hem slits.
She'd emphasised her petite waist with a brown leather belt that complemented her sand-coloured tasselled boots.
The 30-year-old had donned a jumper with purple, red, grey, orange and white sections, pulling the sleeves up a bit so that fabric bundled near the elbow.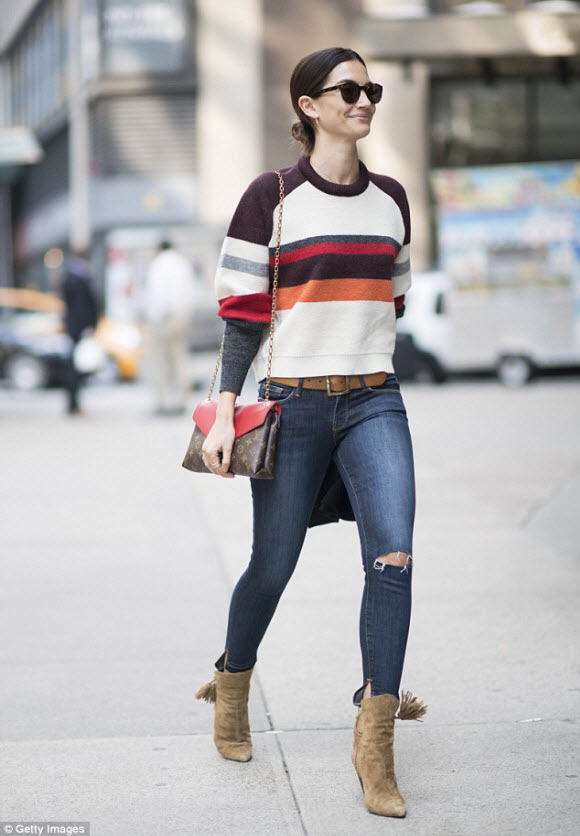 Adriana Lima had heaped on the layers for the New York City autumn weather. A blue and white tartan shirt hung open over a gleaming black floor-length gown.
Not only did the dress feature a V-neck that bared a good deal of her cleavage, it also had a thigh slit showing she was wearing jeans underneath.
Black dress shoes rounded out the ensemble, and she slung a black – possibly faux – fur coat over the same arm that carried her purse.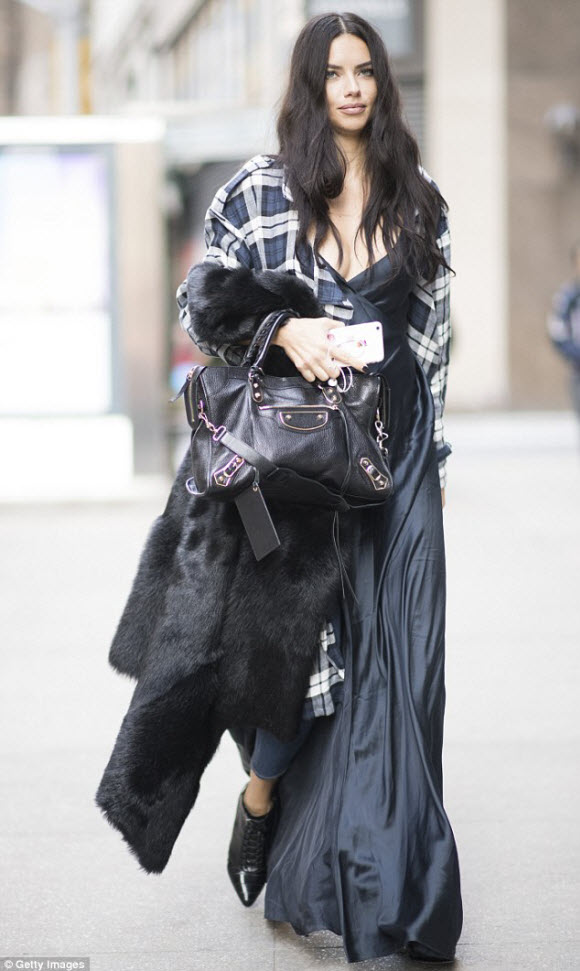 Elsa Hosk let her wavy blonde hair fall free over a red and black double-breasted tartan coat with a cute collar and some fringe at the hem.
Her tight black top was tucked into a black leather pencil skirt, which she'd cinched about her petite waist with a matching belt.
Black leggings spilled into a pair of red and black patent leather Louis Vuitton monogram boots with high heels, and she swung a black snakeskin leather purse.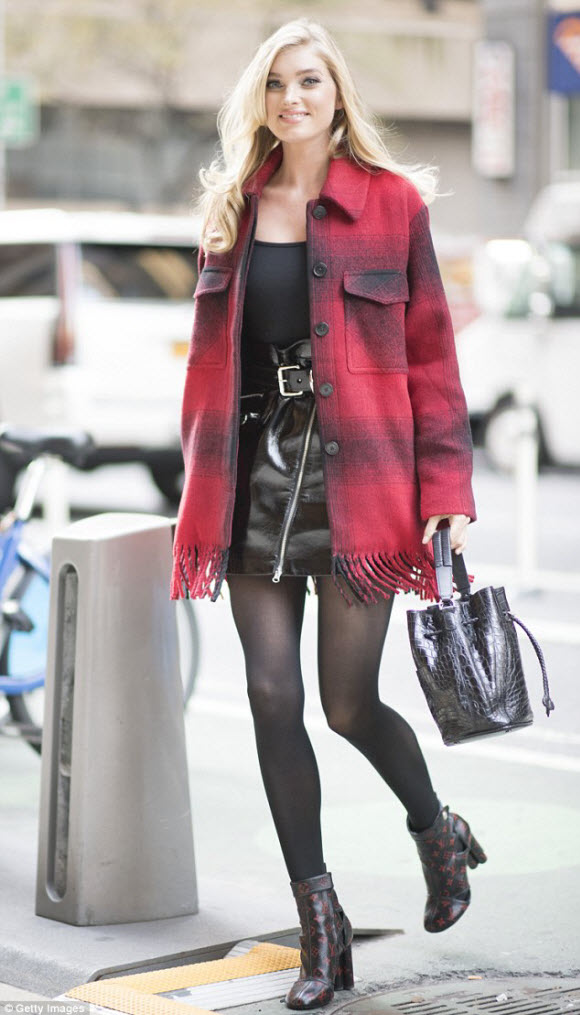 Source : Daily Mail